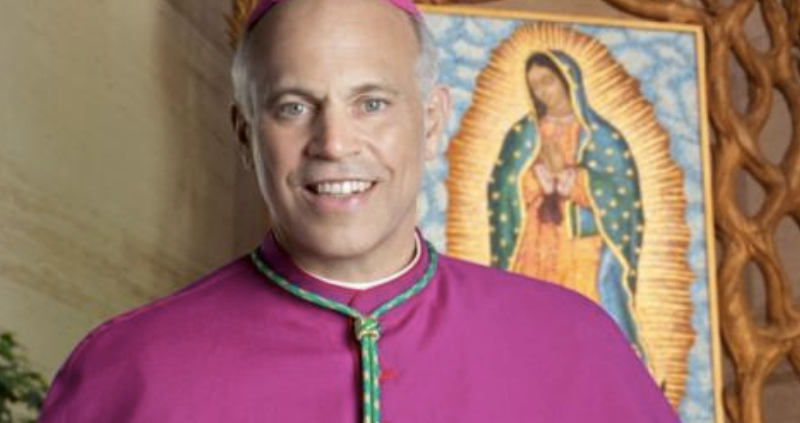 "3 Transcendentals: Truth, Beauty & Goodness"
San Francisco's courageous Archbishop Salvatore Cordileone spoke on the "3 Transcendentals: Truth, Beauty & Goodness" at Ruah Woods Institute's Annual Dinner Banquet & Fundraiser on September 15, 2022.
Archbishop Cordileone's grandparents were from Sicily; his paternal grandfather was a fisherman and his maternal grandfather, a farmer. The Archbishop's father, Leon, was born in San Francisco. He moved with his family to San Diego and later worked with his three brothers in the family commercial fishing business. Mary, the Archbishop's mother, was born and raised in Buffalo, New York. She and her family moved to San Diego where she met Leon. The two were married in November 1949.
During Archbishop Cordileone's first year of college at San Diego State University, he was encouraged by a parish priest to attend a seminary vocation retreat. It was during this first year that the Archbishop discerned his call to the priesthood, entering St. Francis Seminary and transferring as a sophomore to the University of San Diego. He holds undergraduate degrees in Philosophy & Sacred Theology plus a doctoral degree in Cannon Law.
In 2002, Pope John Paul II appointed then-Monsignor Cordileone as Auxiliary Bishop of the Diocese of San Diego. He was ordained a bishop in August 2002 & was appointed a Bishop to Oakland by Pope Benedict XVI in 2009. Three years later, in 2012, he was appointed the Archbishop of San Francisco.
His thought-provoking speech covers the "cancel culture," moral relativism & the ignorance of the heroic contributions of the Catholic Church throughout history.

He implores faithful Catholics to strive to be beacons of truth, beauty & goodness in a world weakened by error, evil & sin. Learn & be inspired by his insights!
You may view his entire 43-minute keynote here:
https://www.rwpsych.org/wp-content/uploads/2022/10/cordileone3.png
600
800
Evie Estes
https://www.rwpsych.org/wp-content/uploads/2023/09/RuahWoods_WebBanner-1.png
Evie Estes
2022-10-13 19:05:16
2022-10-13 19:37:57
"3 Transcendentals: Truth, Beauty & Goodness"