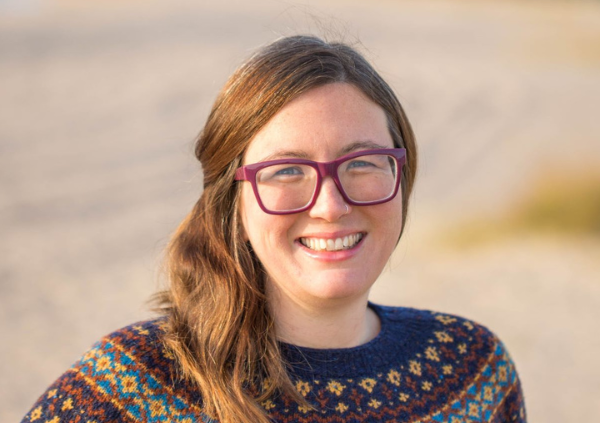 Dr. Emily Dowdell, the Latest Therapist to Join the RWPS Team
We are excited to announce the addition of Dr. Emily Dowdell to the RWPS team. She brings with her an exceptional training background, solid Catholic formation, and unique clinical experience. Dr. Emily will be seeing patients at our main office on the West Side of Cincinnati. She recently sat down with us to share a bit about herself.
Q: Can you tell us about yourself?
I'm Dr. Emily Dowdell. I'm originally from Rhode Island, born and raised Catholic. I am currently married with three boys under four years old. I earned a bachelor's degree in multimedia communications with minors in film studies and theology from Franciscan University of Steubenville. After college, I returned to Rhode Island where I worked as a barista, rock climbing instructor, dog walker, trivia hostess, and freelance graphic designer while building my own wedding photography business. Just as my photography business took off and I had booked twenty-three weddings for the year, the Lord had other plans… He introduced me to the Institute for the Psychological Sciences at Divine Mercy University in Virginia.
During my doctoral training in psychology, I worked in a variety of settings. My first experience was providing social skills training to youth and adults with severe autism in a community integration program. I then went on to work with adolescent girls, providing groups and individual treatment in a residential addiction program through Phoenix House. I spent a year focusing on diagnostics and assessments at the Psychiatric Institute of Washington, a private psychiatric hospital in D.C.
For my internship and postdoctoral years, I was a fellow at Riverview Psychiatric Center the primary state hospital for the state of Maine. While there I had the opportunity to work with both civil and forensically committed individuals with more extreme psychiatric conditions. I facilitated groups, provided individual therapy, and offered psychological testing.
I went on to work with the CatholicPsych Institute in their Rhode Island office providing individual therapy and mentorship. There I became the Director of Assessments, offering psychological testing for diocesan and religious discerners.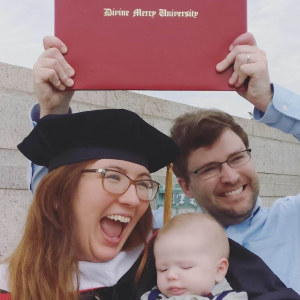 Q: What inspired you to become a psychologist?
I was fortunate to participate in Franciscan University's study abroad program in Austria. While staying in an old Carthusian Monastery, I had the opportunity to study philosophy and travel to many spiritual pilgrimage sites. I learned about Pope Saint John Paul II's philosophy of the human person that inspired Theology of the Body and read Viktor Frankl's book, Man's Search for Meaning. Learning about the dignity of the human person as created in the image of God was huge for my own self-understanding in early adulthood. When I heard about the Institute for the Psychological Sciences at DMU and how their program is designed to integrate the science of psychology with a Catholic view of the human person, I was very intrigued. Finally, I had found an opportunity to learn how to help others learn about and cooperate with their innate dignity.
Q: What does it mean to you to integrate the practice of psychology and the Catholic faith?
My faith informs everything I do and how I see the world. It's important to acknowledge that every approach to psychology has philosophical roots and an understanding of what it means to be human at its core. The Catholic vision of the human person offers a more holistic foundation, incorporating the person's mind, body, and spirit. I want to see and work with the whole person, so it gives me a more balanced perspective when one aspect of the person's life is out of sync. When working with clients who are or have experienced significant pain and suffering, my faith provides meaning. It anchors the work and gives me the hope I need to continue moving forward. My faith provides me greater clarity, orients me, and gives me a framework to better understand my clients. I ultimately entrust the Lord with the care of my clients and pray that they are receiving what they need at this time to move forward, toward becoming who God made them to be.
Q: What types of patients and difficulties do you treat?
Over the course of my training and experience I have provided individual, group, family, and marital therapy. I am most in my element working with individuals (adolescent through older adulthood) as they navigate a variety of challenges including: depression, anxiety, grief and loss, adjustment related issues, post/peripartum disorders, relational issues, vocational and identity concerns, trauma-related disorders, substance use and other addiction, and personality disorders.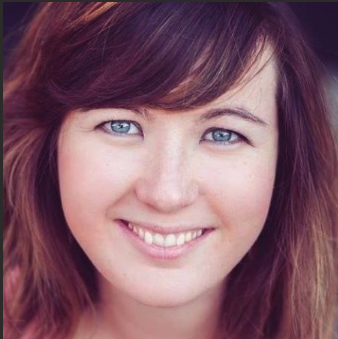 Q: How would you describe your approach to therapy?
I approach therapy primarily from a relational perspective, meaning I focus on building a relationship with my clients. In terms of practice and conceptualization, I integrate different theories and tools from psychodynamic schools of thought (Nancy McWilliams, Lorna Benjamin, Peter Fonagy, Edward Teyber) and evidence-based treatments like Cognitive Behavioral Therapy, Acceptance and Commitment Therapy, and Mindfulness. Regardless of the specifics, therapy always comes back to the individual. As we build our relationship, we will establish goals, and I will select the most relevant approach that suits the person and his or her individual needs.
Q: What do you like to do for fun?
For fun, I like to spend time with my three kids and husband. We enjoy spending time outdoors together and going on little adventures. I also enjoy knitting.
To learn more or to make an appointment with Dr. Emily, please call 513-407-8878.
https://www.rwpsych.org/wp-content/uploads/2022/09/Dr-Emily-Square.png
600
600
Dr. Andrew Sodergren
https://www.rwpsych.org/wp-content/uploads/2023/09/RuahWoods_WebBanner-1.png
Dr. Andrew Sodergren
2022-09-26 14:33:02
2022-11-30 16:55:16
Dr. Emily Dowdell, the Latest Therapist to Join the RWPS Team